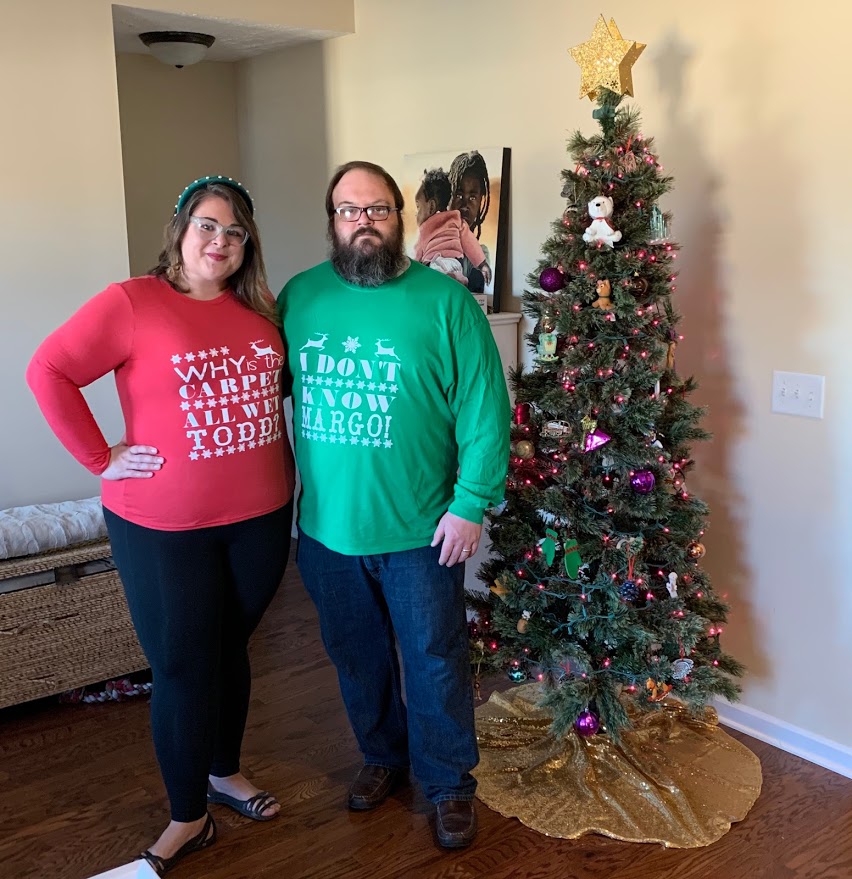 Our Story
Toni has been crafting since she was a young girl. Her devotion to crafts grew even deeper when she began taking crochet lessons from her gramma while growing up on Minnesota's rugged Iron Range. She relocated to the Nashville area in 2014. What had always been a hobby slowly turned into a skill, as she began creating personalized vinyl shirts for her two nephews.  This turned into window decals for her mom, custom tumblers for her friends, banners for her organizations, and even fun earrings for herself. 
Andrew has been a lifelong musician from Northwest Florida and carved out a career in web development and online marketing. Once the living room became filled with custom craft projects, it was inevitable that Broadway Vinyl would soon be born.
Broadway Vinyl is the perfect match with Toni's committed approach to each product and Andrew's handling of the technology.